 A history of quality service with home exteriors
Lloyd Walker was a master mason, master carpenter, master plumber, master electrician, and master contractor. A master builder. That's who taught Jay Walker most of what he knows about building and why Right Choice Exteriors is so different than other companies.
As soon as Jay was old enough to be able to carry construction materials (4 years old), his father Lloyd had him on job sites helping build houses in Akron, Massillon, and Canton. Lloyd was a stern teacher who did not accept mistakes- no matter how innocent. He also taught Jay, and his brothers, to not make excuses but to just get the job done right.
Tragically, Lloyd Walker died on a job site when a hidden bees nest was disturbed on the site and Lloyd did not have an epi-pen to offset the allergic reaction. But Jay never stopped building and in 1967 founded his first contracting company, which is Right Choice Exteriors today.
The lessons his father taught him are engrained into Jay and why the knowledge Jay has about building far exceeds other contractors in the area.
Jay is an expert and his customer testimonials say time and time again how much people appreciate that he spends time with you to explain things fully. Building is in Jay's blood since his father and grandfather were both expert contractors. Those lessons have not been forgotten and is why Right Choice Exteriors still does business the old fashioned way.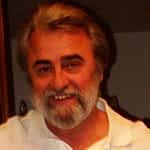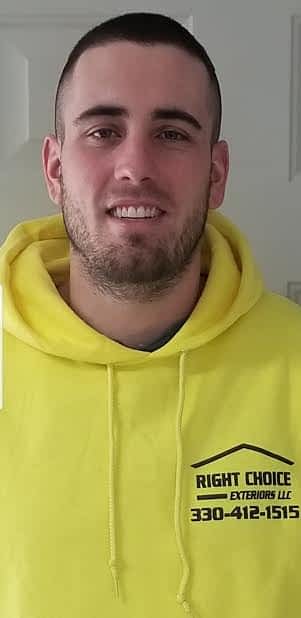 Mike is known for being well mannered and makes sure that all job sites are left clean, while making sure that the job still gets done faster and better than the competition. Mike is our resident Insurance Claim Expert because he has long standing and positive relationships with the insurance companies and their adjusters.
Mike now oversees the majority of operations for Right Choice Exteriors, which doesn't mean you will find him sitting behind a desk. He's always up on top of the roof making sure that the job quality meets the Right Choice Exteriors standard. Mike makes sure that all of his staff is insured and bonded to make sure that home owners can rest assured their won't be anything but a positive experience to tell their neighbors about.
Larry is our expert on emerging technologies to make sure that Right Choice Exteriors always is able to offer the community the right price for whatever the job. He takes time to listen to customers and makes sure that they have all of their questions answered.
Larry has been an invaluable member of the Right Choice team and uses his expertise in Project Management to make sure that everyone on the team is using the best practices for any job that Right Choice Exteriors has the honor to complete.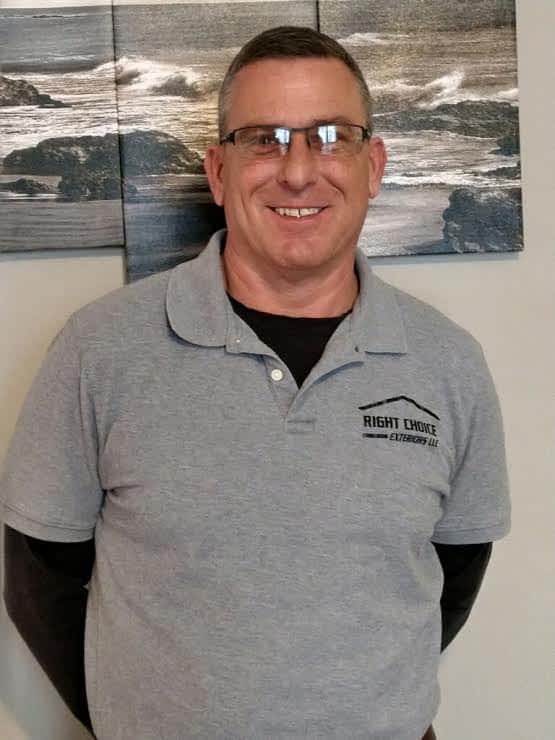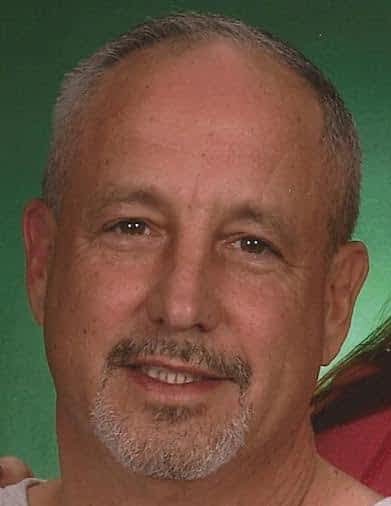 Ted is a family man and he is known as the "family advocate". We all think about the importance of our work in making sure that families in our community are kept safe from the elements. He knows that most families are living on a tight budget because all of their money is going to support their children.
That's why Ted takes the time to help families take advantage of our Zero Down Financing option. Other companies see each job in only dollars and cents, but Ted and our team view each job by the family that lives inside the home we're working on.
Special Project Estimator
Troy is the best project estimator that we've ever seen. He knows all the elements that go into a job that he is able to give an accurate estimation for the home owners who call him for an appointment. He's kind, friendly, and knows how to listen; qualities that are paramount for any project estimator to have.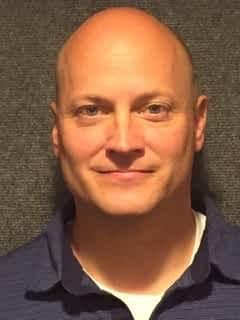 When Jill isn't coordinating projects for Right Choice Exteriors, she's jet setting around the country as an airline stewardess. This means that even though Right Choice exteriors has successfully completed well over 10,000 jobs… Jill has still seen the top of more roofs than any of us.
Exterior Design Consultant
Jake has a supernatural talent to help customers find exactly what design they want to implement on the exterior of their home. He has a knack for being observant to the preexisting taste of each client that calls him so he doesn't waste their time showing them a bunch of options that they don't absolutely love.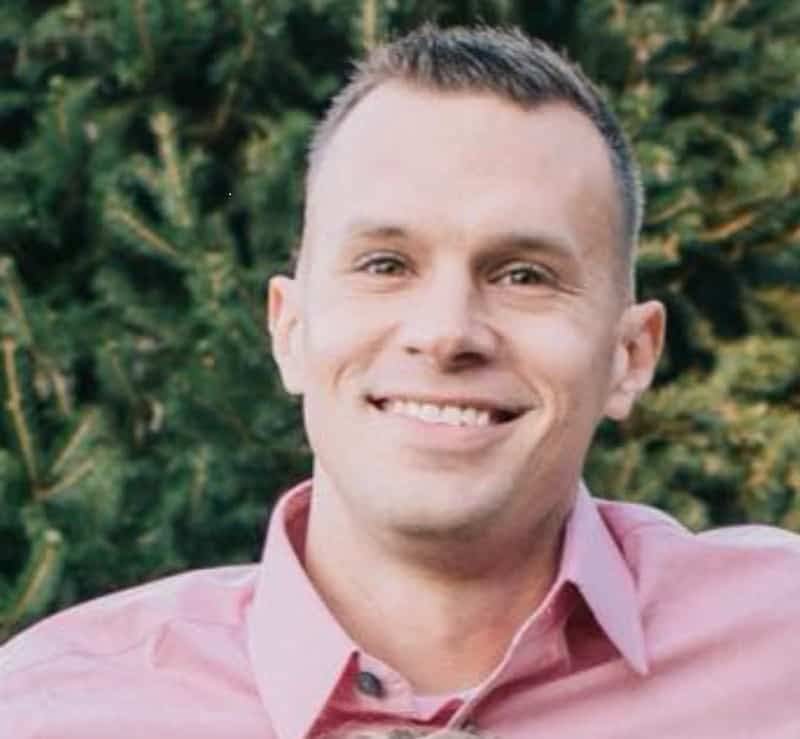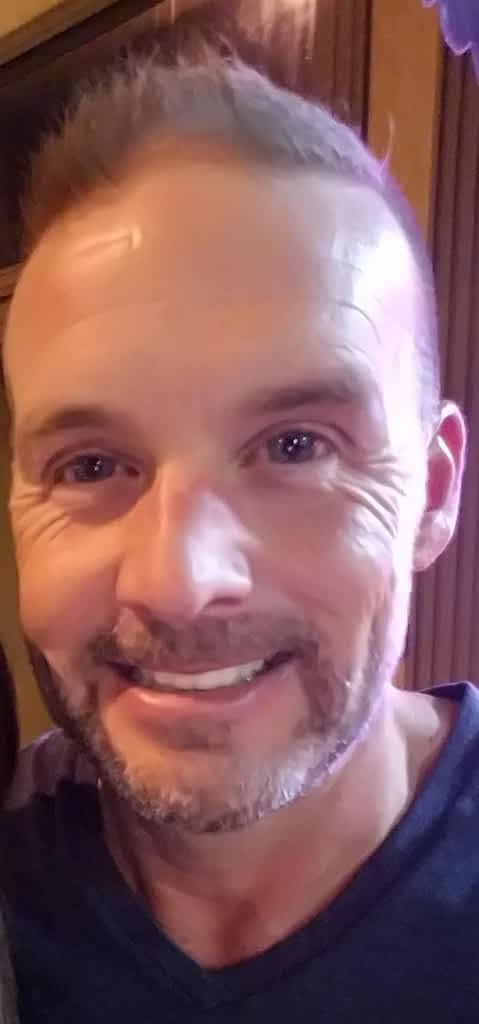 If you haven't met Matt yet, you're likely to meet him soon. He's energetic and uses that energy to canvas Massillon and Canton to make sure that he introduces the community to Right Choice Exteriors so that they don't go with Wrong Choice Exteriors (most of our competitors).
Customers have told us that they appreciate that Matt will look them in the eye and tell them if he doesn't know something. He's our newest team member but he's learning quickly. Good thing he has the best team around to teach him everything there is to know about roofing, siding, gutters, gutter guards, spouting, and windows.
But just because Matt doesn't know as much as our other team members, doesn't mean that he isn't just as qualified to give you an estimation. In order to work at Right Choice Exteriors, we require a dense and full training program to make sure that anyone on our team is providing the best possible service to those who call us for help.