Remove Roof Ramping with Gutter Guards by Gutterglove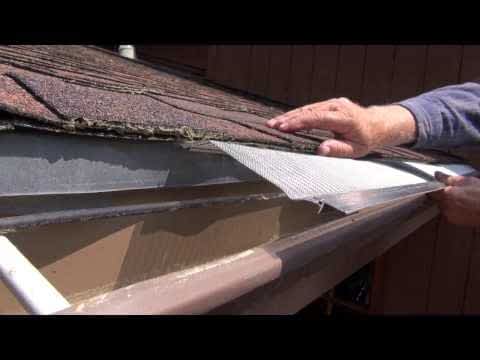 Make sure to watch the video on how to install on an asphalt shingle roof first because that will cover all the basics of the installation.
If you have a steep roof or a gutter that is hung lower than one inch from the roof line, you may need to bend the back of the mesh on Gutter Guard to the angle of the roof to remove any ramping on the roofing shingles.
Bending the mesh is easy to do with our gutter guards. Just put a section of the gutter cover between two boards, clamp them down, then with your hands just manually bend the mesh to the desired angle you want.
Gutter Guard keeps leaves, pine needles and roof sand grit out of your gutter. It's made from surgical grade stainless steel micro-mesh connected between two aluminum rails for rigid support.
You can purchase Gutter Guard by Gutterglove at participating Home Depot stores and at http://www.homedepot.com/s/gutterglove.
Gutter Guard is the most efficient and cost effective Do-It-Yourself (DIY) gutter protection system on the market.
More information at https://www.gutterguard.com/